Blog
2014-03-30
Gesprek oor ons kennis van God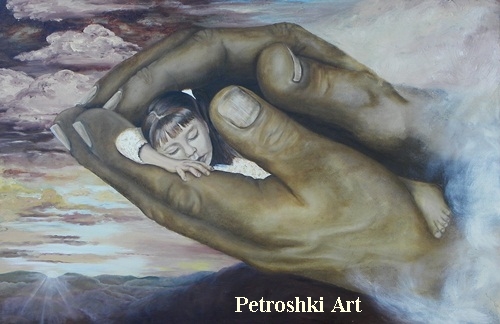 Kom ons kyk na tekste in die Bybel om meer kennis van God te kry. Ek gaan die Lewende Bybel deurgaans gebruik.
In die brief van Paulus aan die Romeine wat tot geloof in Jesus Christus gekom het, word hulle as geroepe heiliges aangespreek. Hulle was in Rome in die tydperk voor die vernietiging van Jerusalem, en hul geloof was ook in daardie hele wêreld (Romeinse ryk) verkondig (Rom. 1:8).
Ons lees in Romeine 1:18-23 & 28 hoe God uit die hemel al die mense straf wat Hom nie eer nie, maar in sonde lewe en die waarheid van hulle af wegstoot. Wat 'n mens van God kan weet, was reeds aan hulle gewys – en dit is God self wat dit vir hulle gewys het. Dit is wel so dat 'n mens God nie kan sien nie, maar wat Hy doen kan 'n mens sien en jy kan dit verstaan. Vandat Hy die wêreld gemaak het kan gesien word dat Hy God is en eindelose mag het. Daardie mense het dus geen verskoning gehad nie: hulle het God wel geken, maar het Hom nie die eer gegee wat Hy behoort te kry nie. Hulle was ook nie dankbaar vir wat Hy vir hulle gedoen het nie.
In hul verbeelding het hulle allerlei onsin uitgedink oor hoe om God te dien. So het daar nog groter donkerheid toegesak oor hul dwase harte. Die mense het hulle verbeel hulle is slim, maar in werklikheid het hulle groot gekke geword (v. 22). Hulle het opgehou om God wat vir altyd lewe te vereer (v. 23). Voorts het hulle nie gedink dit is die moeite werd om te onthou wie God werklik is nie. Daarom het God hulle gelos en hulle laat aangaan met die verkeerde dinge wat uit hul nuttelose gedagtes opgekom het (v. 28).
Uit hierdie hoofstuk kan 'n mens die afleiding maak dat die gelowiges in Rome die kennis van God ontvang het deur die Heilige Gees wat hulle geleer het. Paulus sê in 2 Korinthiërs 2:14-15 dat God hulle gebruik om ander mense van Christus te vertel, en dit is soos 'n aangename reuk (van Sy kennis) wat orals versprei; dat die geur van Christus aan hulle kleef en God daardeur geëer word.
Die Here is die Gees (2 Kor. 3:17 & Joh. 4:24). Hy is Liefde – vergelyk 1 Johannes 4, 8 & 16: Maar iemand wat nie hierdie liefde het nie, ken God nie, want God is Liefde. As iemand aanhou om in hierdie Liefde te lewe, is hy aan God verbind en bly God ook in hom.
Hoe kan 'n mens weet dat jy God werklik ken? As 'n mens doen wat Hy wil hê, wys dit dat jy Hom ken.
Van geboorte af is daar mense wat ons leer. Hul lewens is woorde en dade gevul met indrukke wat ons leer en patrone in ons gedagtes gee. God se Woord en Sy Gees is Ewig en Hy verander nooit. Die Here kyk gedurig die hele wêreld deur om te sien wie op Hom vertrou het met hulle hele hart sodat Hy hulle met Sy krag kan help.
Hoe vertrou 'n mens iemand of iets wat jy nie ken nie? Paulus het dit meer geag om God te ken as enigiets of enigiemand anders. Dit is nogal 'n mondvol – meer as: geluk, rykdom, vernaam wees, slim wees, slank wees, en so kan die lys nog aangevul word. Slegs die Ewige Gees van God wat ons nog steeds leer, herinner, troos en 'n nuwe lewe gee kan ons die Vaderhart van God wys en gee.
God het die apostels en profete (Ef. 3:15) gekies om Sy Woord (wat God is) te openbaar deur die Gees. Omdat die Gees se werking van gawes ewig is, kan dit wees dat daardie gawes om die Woord te openbaar reeds in of deur jou werk. Span alles in om die Woord van God reg te verstaan en in konteks oor te dra.
Onthou dat die volheid van die tyd volgens God se Woord reeds gebeur het toe Hy Sy Seun gestuur het om die wat onder die wet was, los te koop (Gal. 4:4-5). God het alreeds alles nuut gemaak, want selfs Sy blyplek waarin Sy Naam was, is tot niet gemaak (vernietiging van Jerusalem en sy tempel).
Sy liefde, Gees en waarheid dring ons om in Sy volheid te beweeg met wat ons van Hom glo. Elke kind van God kan die magte oorwin wat God vyandig is, want dit is ons vertroue op Jesus Christus wat die oorwinning oor hierdie magte is (1 Joh. 5:4). Petrus moedig mense aan om die Here Jesus Christus al beter te ken en Sy genade nog meer te ondervind. Laat ons dan soos Petrus vra, aan Hom die eer gee, elke dag van nou af totdat die ewigheid vir elkeen aanbreek.
Amen!
Agape in die Lam.
Martie Malan
Hibberdene
28 Maart 2014