Blog
2014-08-29
DECEIVED BY FALSE LIGHT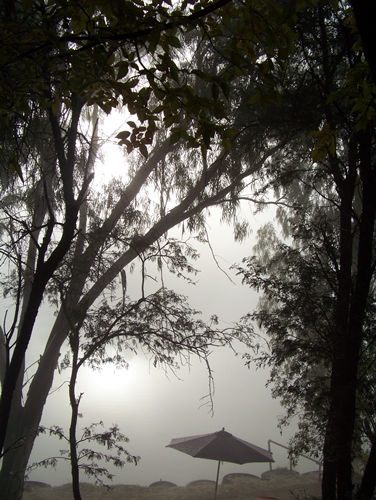 Having previously discussed our responsibility to walk in the light, there is unfortunately also the possibility that one might be deceived by false light. The experiences of a young man we have known for several years serve not only as illustration of this danger, but as a lesson why we should study the Word of God very, very closely for ourselves!
A few years ago ago he invited us to a service of the Nigerian "prophet" heading a ministry in Roodepoort, South Africa. In declining the invitation on the grounds of our own negative experiences of abuse of the prophetic gift, we warned him to take care. We felt a lot of unease towards all the titles that were running around in ministries. There simply are no examples of titles such as apostle and prophet in the Bible. Paul, for example, never wrote "from (the) apostle Paul". Rather, he wrote, "from Paul, an apostle...". In saying this we are not questioning the integrity and sincerity of all who use titles; only that we have to carefully evaluate the fruit of the ministries and their ministers.
In an email we received a few months later, our young acquaintance wrote: "It was a horrible year. The ministry I was involved in turned out to be fraud, and the pastor was a con artist. I have just recovered from that and am looking for a new church to belong to, I don't want to be anything or anyone in the church, I just want to attend church, I want nothing to do with ministry. I learnt a very good lesson early in life by being involved with this false prophet."
We need to be vigilant at all times. Follow the example of the Bereans in Acts 17 - hear what others have to say, but then search the Scriptures to test whether they are teaching the truth. And in doing so it is important to test the teaching against the Bible and not the other way round.
(Also read the post on A Cry for Natural Light).
Gerrie Malan
[Published 29 August 2014]
Photo © 2011 Gerrie Malan